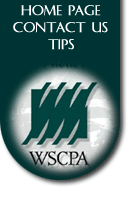 Here are just a few of the benefits that our clients appreciate:
The ability to understand that your business is unique and to develop solutions that work for you.
Mastering the ability to get to the source of your business problems and work with you to create a strategic plan.
Having a trusted advisor who provides clear, savvy advice on critical business decisions.
Our professionalism, reliability and integrity.
Accurate accounting services and financial statements that are designed for you. We help design a management information system that delivers meaningful, current information.
Controllership services that help you focus on what you do best- running your business.
Our technology expertise. We help you decide what is right for your business or practice by discussing it in non-technical English. Then we set everything up for you and help train you and your staff.
Our knowledge of current tax laws and loopholes, court cases and IRS rulings that apply to your business.
The Personal Attention and Financial Expertise You Need.
Terry Campbell started working for his family's small clothing manufacturing business when he was just 12 years old. He knows all about the trials and tribulations of owning and operating a small business. He has the concern, education and experience to really understand you and your business. He has mastered the ability to get to the source of your business problems and assist you with the most effective solutions. Terry has not only ridden the roller coaster of entrepreneurship personally, he has helped hundreds of small business owners develop strategic plans and streamline their operations. And, as a native of the Northwest, he has a special affinity for this area. With over 25 years of Public Accounting experience to his credit, Terry brings his clients quality service, expertise, and in- depth knowledge. If you want a responsive CPA firm with the background and experience to give you the service you deserve, call (425) 776-7900 or (509)470-7280 E-mail Help@BusinessCPA.cc

What Our Clients Say...
"The first year we worked together, Terry amended my corporate return and got me a $20,000 refund! Needless to say, he's been my CPA ever since- over 20 years. Terry helped me expand my business through an interest-free loan and his aggressive tax strategies resulted in over $300,000 of additional tax refunds."
- C.W., U.S. Small Business Man of the Year
"When we moved to this area a few years ago, we were ready to go into business. Terry Campbell modified our operations projection to be more realistic, and helped us obtain the best financing. Although we had the capital to purchase equipment, he recommended financing the equipment to save reserve capital. Are we glad we did... the unexpected delays we hit would have bankrupted us otherwise."
- B.R., new small business
"I was assessed with $57,000 in personal taxes by the IRS, and I was worried sick. Terry Campbell's staff of CPAs prepared three amended returns, reducing the balance to only $14,000, and then set up an affordable payment plan. Now I can actually look forward to buying a home and retiring."
- B.R., 40-year-old dental assistant